Editor's Pick
---
ARTICLE
Electromagnetic backlash-free linear brake
08 January 2014
Adding to established pneumatic and hydraulically releasing variants, Mayr power transmission now offers an electromagnetic version of the "ROBA-linearstop" backlash-free linear brake series.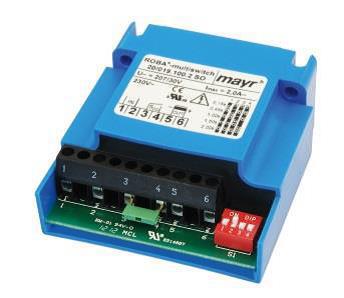 Operating according to the fail-safe principle, the electromagnetic brake is closed in a de-energised state and therefore complies with the required safety aspects for all operating conditions, including emergency stops and power failures.It is used where compressors or aggregates for compressed air or oil hydraulics are not desired.
All versions of the ROBA-linearstop are fully-operative safety brakes and make it possible to reliably brake axes whilst in motion. They have an operating voltage of 230V AC.
OTHER ARTICLES IN THIS SECTION