ARTICLE
Versatile & compact
09 June 2015
Featuring front facing screwless terminals that cut installation time by more than 50% and easy visualisation of wire connections when mounted in the panel, the ultra-slim G9SE relay from Omron is available in three different models to meet all safety application requirements.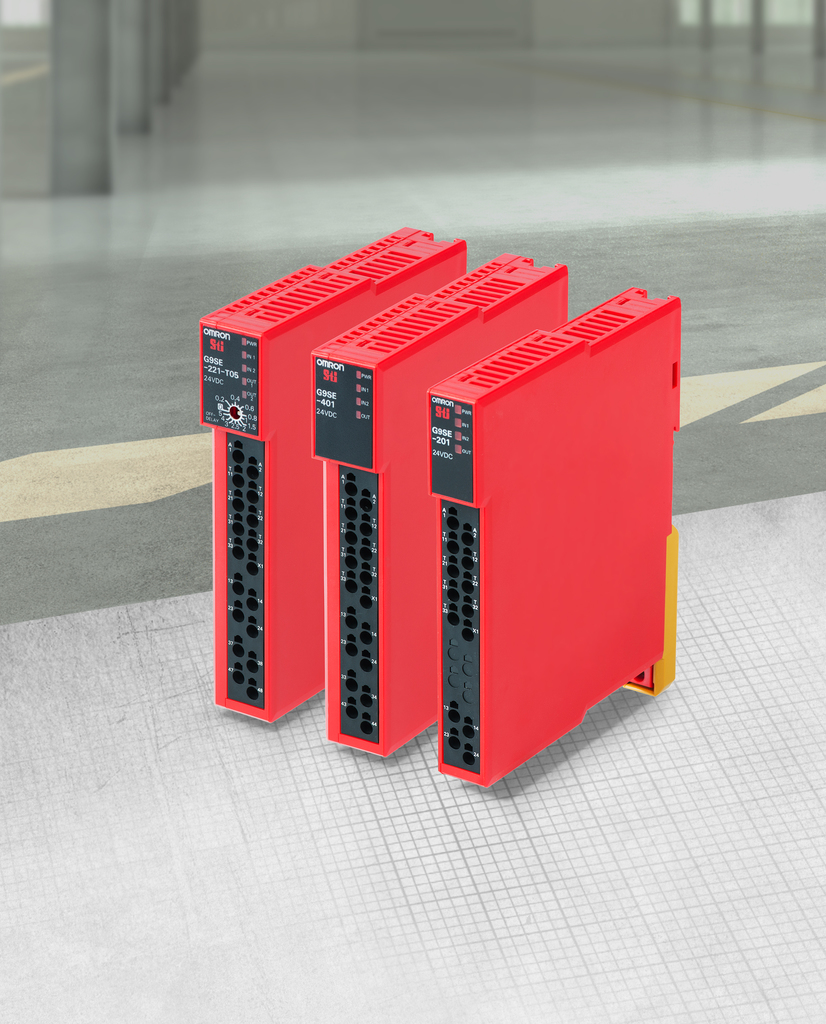 The models provide options for various safety output configurations and for adjustable off-delay times. All are compatible with a variety of safety devices such as E-stops, door switches and safety sensors.
All relays in the range are suitable for use with both mechanical and electronic sensors and incorporate highly visible LED indicators that provide an instant indication of fault conditions together with valuable diagnostic information. Another key feature of G9SE relays is the fast response time of 15ms maximum.
G9SE relays have up to four safety outputs rated at 5A, plus an auxiliary PNP transistor output. Typical applications include single and two-channel emergency stop functions as well as monitoring doors, guards and safety light curtains.
At just 17.5mm wide, the G9SE-201 relay, which has two normally open instantaneous safety outputs, is the slimmest of its type available on the market. For applications requiring more outputs, the G9SE-401, at just 22.5mm wide, provides four instantaneous safety outputs.
The G9SE-221-T, also 22.5 mm wide, offers two instantaneous safety outputs plus two off-delay safety outputs and are available with maximum delays of either 5 or 30 seconds. In both versions users can adjust the delay in 16 steps.
Omron's new G9SE safety relays comply fully with a wide range of European and world safety standards, including EN ISO13849:2008 PLe Safety Category 4, IEC/EN 60947-5-1/EN 62061 SIL 3, UL508, CAN/CSA C22.2 No. 14. In addition, they also comply with EN81-1 and EN81-2 making them suitable for use in lift applications.
OTHER ARTICLES IN THIS SECTION