Editor's Pick
---
ARTICLE
Fully scalable frequency inverters
01 January 2016
Lenze has launched a new line of fully scalable i500 frequency inverters.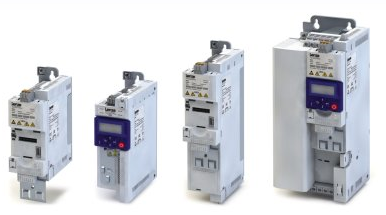 The functions and power of the new range can be tailored to virtually any machine application and industrial environment. Compliant with efficiency class IE2, Lenze i500 inverters feature a slim design and peak energy efficiency in the range 0.25 to 45kW.
"Lenze set out to bundle cutting edge control technologies into a customisable IE2-compliant package for machine builders," according to Darrow Hanesian, Director of Product Management at Lenze. "All of the i500 components are stringently designed for optimal energy efficiency, which boosts the value for machine builders by increasing power density and allowing smaller cabinet dimensions."
The compact, modular Lenze i500 frequency inverter features a lower housing depth along with a sophisticated cooling system to reduce heat losses and allow side-by-side installation. This means minimal wiring and a smaller control cabinet.
The i500 range comes with two particular variants. The i510 suits simpler applications with 1 or 3 phase supply up to 2.2kW. Alongside is the dimensionally identical i550 covering the same power range but with a 3 phase extension up to 45kW. The i550 offers extended functionality, for example DC bus connection, plug-in STO option and dynamic braking.
To achieve functional scalability, the i550 power section is structurally separate from the control unit which gives the option for different forms of field bus communication, including Ethernet, multiple I/O interfaces, and plug-in options for a keypad, a USB interface or a wireless LAN module. These interfaces provide users with greater flexibility and ease of commissioning, parameter setting, maintenance and diagnostics. The wireless LAN module can communicate with a PC or via a smartphone keypad app.
OTHER ARTICLES IN THIS SECTION