ARTICLE
Heavy duty linear actuators
17 January 2014
The Servomech range of linear actuators, sold in the UK by Techdrives, has been extended with powerful new models for forces up to 350kN (35t).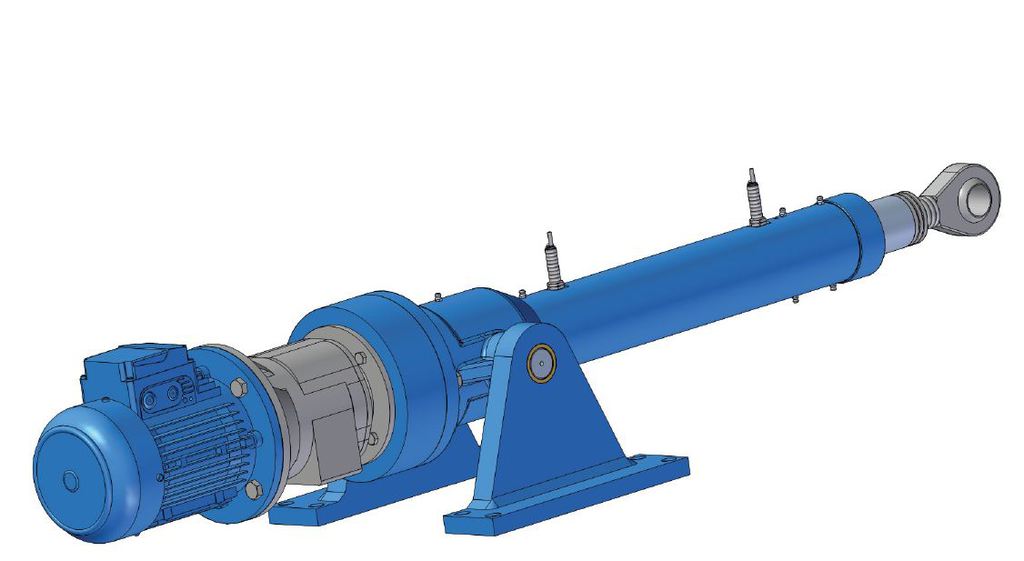 These are well into the performance realm of screw jacks so design engineers have the choice from the two technologies. Actuators are likely to be preferred for pivoting mountings, for dirty environments as there is no exposed screw thread, and where built in stroke limit switches are needed. Also linear actuators have ball screw versions readily available that suit high duty cycles, and generally linear speeds can be higher.
The ATL/BSA range of linear actuators has been extended with two new models with rated forces of 200kN and 350kN. Linear speeds range from 9 to 140mm/s and typical motors are AC 7.5kW and 15kW.

OTHER ARTICLES IN THIS SECTION