ARTICLE
LEDs for status recognition
14 December 2015
Available from Switchtec, Dinkle Opto Relays are LED indicator equipped to correctly show status of operation, even in dim environments.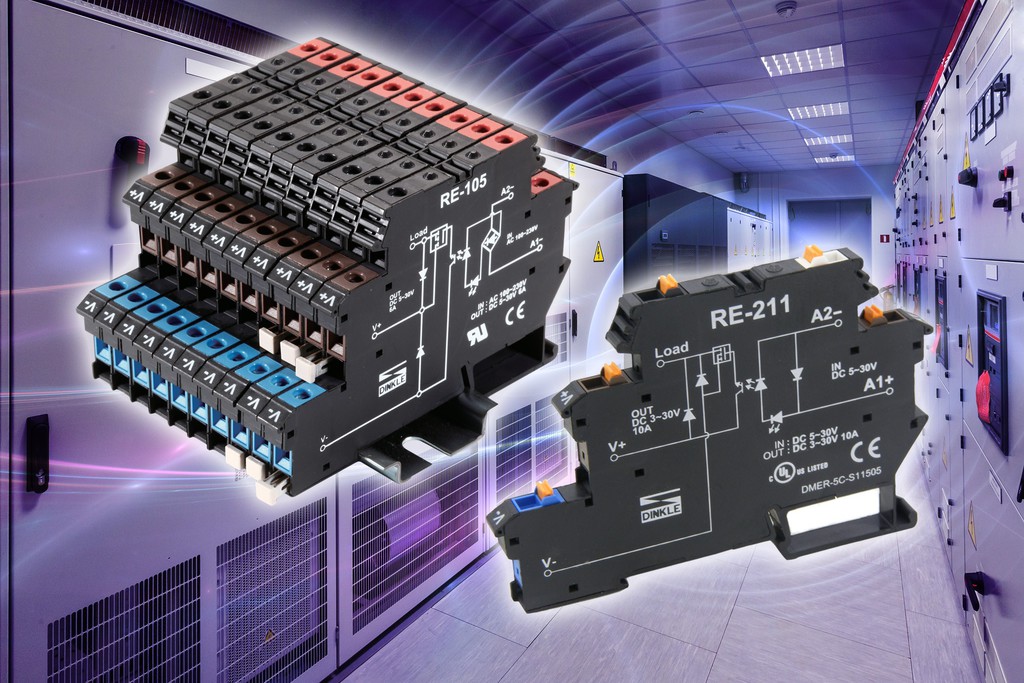 The compact 6.1mm wide DIN mounting relays offer high performance characteristics including fast and silent reliable switching, making suitable for applications where repeat switching is required, or where reliability is an important factor.
The Dinkle Opto Relays are available in 100mA, 500mA, 6A and 10A versions, all capable of switching from 3 to 340VDC. Two operating voltages are offered, 5-30VDC and 100-240VAC.
For versatility, standard screw clamp terminal and spring clamp (screwless) terminal versions are offered, the latter offering quicker wiring and simpler maintenance whilst providing an equal level of reliability. The relays' patented jumper (DS-210) is a very useful accessory that makes it easy to connect adjacent poles, facilitating the setup of a power distributor. The jumper can easily be stored in a terminal block's slot, bringing convenience while installing systems.
Dinkle Opto relays feature colour-coded terminals to make wiring installation as simple as possible. Load side terminals are marked Black(Load), Brown(+ve) and Blue(-ve). On the input side, DC version terminals are coloured white, and are coloured red for AC versions, enabling quick identification of AC and DC types. For even further, more specific identification purposes, marking tags are available as an accessory.
The solid-state relays are spark and arcing free with superior isolation and safety over traditional relays. Their inherent low temperature rise ensures safety of the product, and their 100Hz switching makes them very suitable for highly precise switching applications. With no moving parts, Dinkle Opto relays have a high electrical life that is UL508 compliant (NMFT- Solid State controls for Motor loads).
OTHER ARTICLES IN THIS SECTION