Editor's Pick
---
ARTICLE
Now manufactured in Europe
24 June 2015
With the acquisition of Portec the leading US manufacturer of belt curves - back in 2013, Interroll will now manufacture and market this reliable and robust solution in Europe.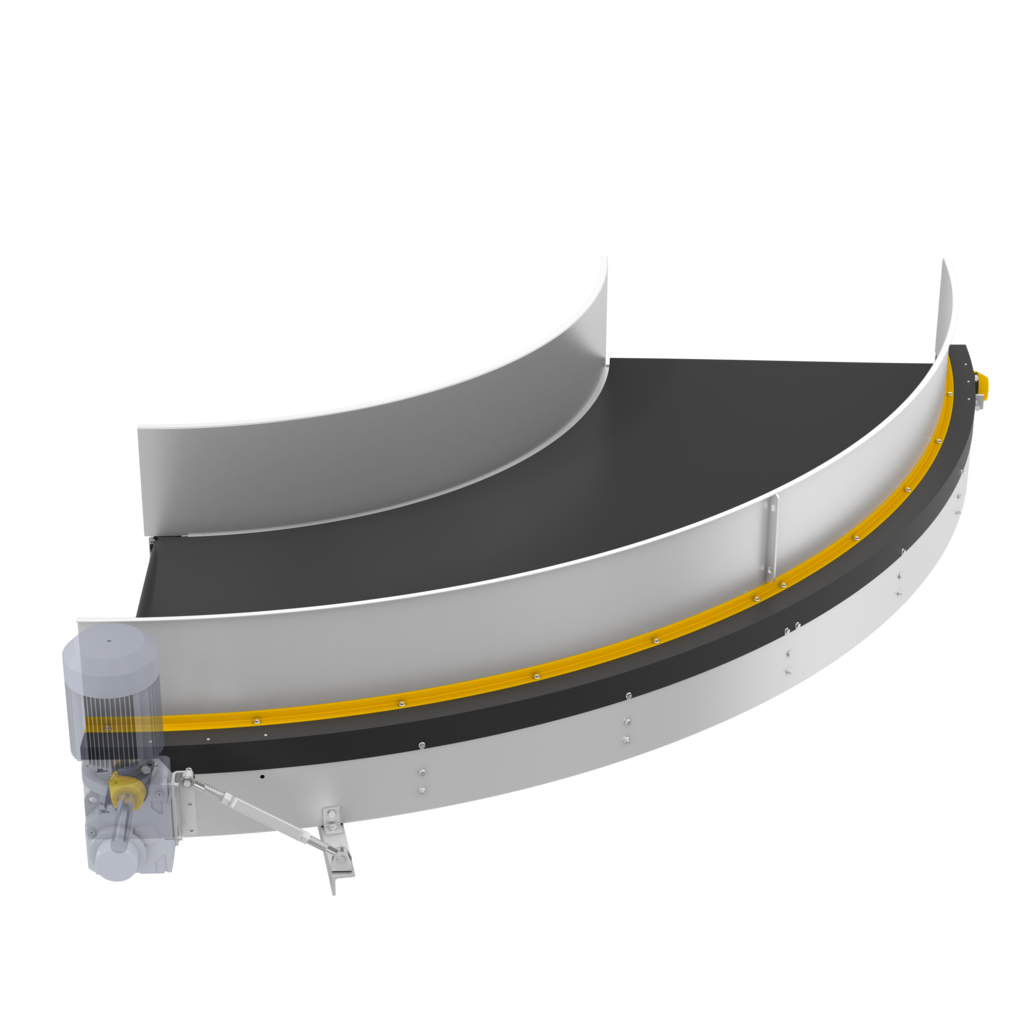 With over 80,000 high-performance belt curves already installed worldwide, the Interroll Portec belt curve is designed to offer high performance and trouble-free operation in various applications. They can be used virtually anywhere including handling of small parcels in the CEP sector, through to baggage handling at airports, in distribution centres, courier/ postal services and areas of e-commerce.
The Interroll Portec belt curve is available in various widths, angles and weight classes and can be operated at temperatures ranging from -15 °C to +55 °C. The positive drive requires only low belt tension and ensures reliability and low total cost of ownership. It also requires less maintenance than other belt curves, clearly a convincing argument for plant designers and operators.
Belts are basically wearing parts that must be replaced from time to time. Thanks to the mechanical jointed belt in combination with the positive drive, a belt can now be changed in only 30 minutes.
Belt slippage and consequently overheating of the belt is often a problem in conventional friction driven belt curves. The belts are driven pulleys, which can lead to machine stoppages in case of packet congestion on these curves. In this case, not just the belt, but also the drive pulleys usually need to be replaced. More over, friction-driven curves are subjected to a high degree of wear due to the required high belt tension and pulleys have a shorter service life.
The advantages that Interroll Portec belt curves offer are quite obvious. Total costs of ownership (TCO) are low and they are available all over the world in the same high quality. The low belt tension ensures maximum service life and there is no belt slippage, even at overload. These belt curves are extremely reliable and ideally suited for continuous operation. Furthermore, quick and easy maintenance helps to reduce machine stoppages.
Dr. Ralf Garlichs, Executive Vice President Products & Technology at Interroll Group, is convinced: "The Interroll Portec belt conveyor solutions for heavy and medium unit loads are technologically superior. By manufacturing and marketing them in Europe, we will now be able to supply our customers with this proven solution in the region even more quickly in the future."
OTHER ARTICLES IN THIS SECTION