ARTICLE
Frame size H VSD
08 June 2015
WEG has added a new powerful and versatile frame size H variable speed drive to its CFW11 series to help optimise processes and boost productivity in high power level applications.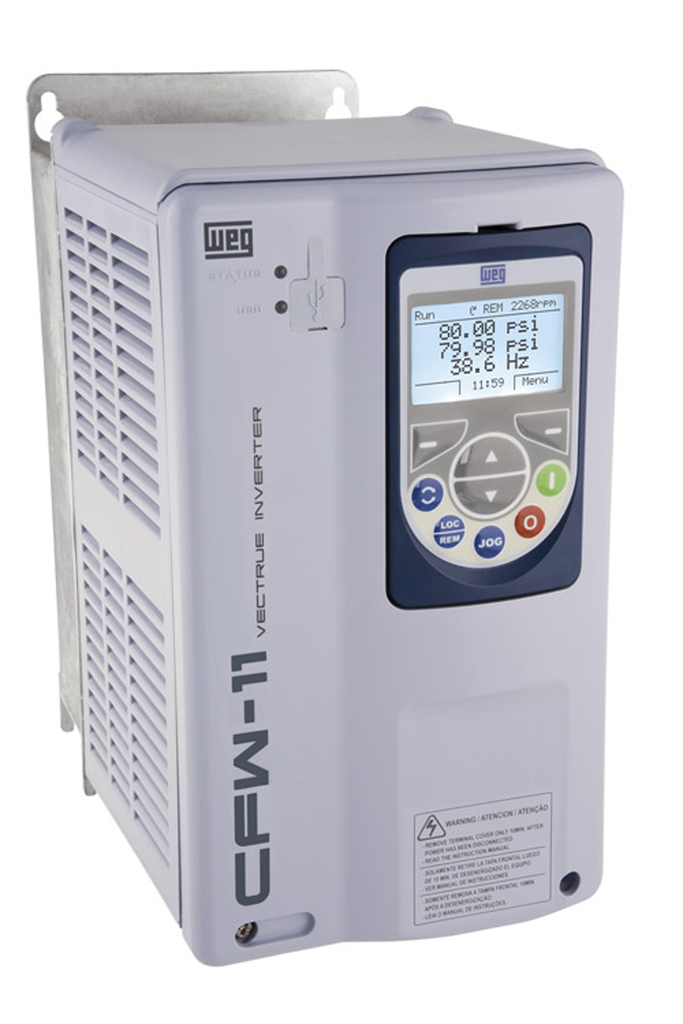 Available in two versions – covering the voltage range from 380 to 690 V and the power range from 450 to 710 kW in normal operation – the CFW11 in frame size H can control both squirrel-cage and permanent-magnet motors and is designed for normal and heavy load operation in a wide range of applications.
Users can configure device parameters simply, either individually or in defined groups for specific applications, and the control panel features a user-friendly navigation and control with programmable buttons.
OTHER ARTICLES IN THIS SECTION