Editor's Pick
---
Digital shift control
02 November 2017
The two-speed planetary gearbox PS has been developed by Stober and is now newly presented as the PS SensorShift design. The name SensorShift refers to a high-resolution magnetic sensor that precisely records the position of the selector teeth.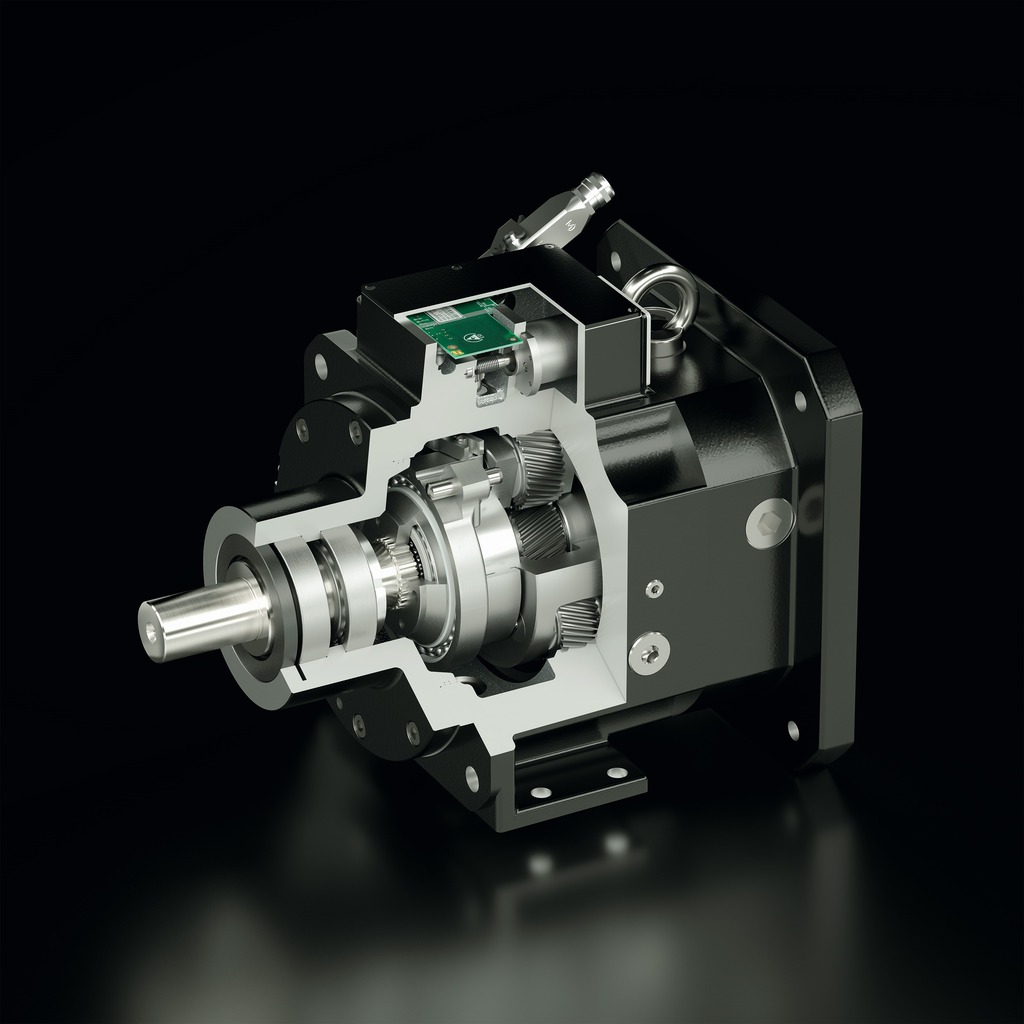 The critical moment when shifting gears is the merging of the selector teeth; SensorShift knows when this moment arrives and briefly reduces the velocity. If the gears still do not merge, the integrated torque measurement recognises this, the switching motor then makes a brief "reversing movement" without further intervention of the higher-level machine controller. As this procedure is repeated several times if required, the switching error rate reduces to below 0.01%.
In addition, considerable time is saved when installing the Stober two-speed gearbox PS. This is because motor installation is easy and uncomplicated, taking a matter of minutes using the proven EasyAdapt motor adapter. This technique avoids cumbersome shrinking of the motor shaft and is significantly easier to service.
OTHER ARTICLES IN THIS SECTION