Integrated evaluation kit
03 June 2013
LG Motion is offering a competitively priced evaluation kit based around Arcus Technology's DMX-J-SA series, NEMA 17 frame sized, integrated microstep motor, control and drive.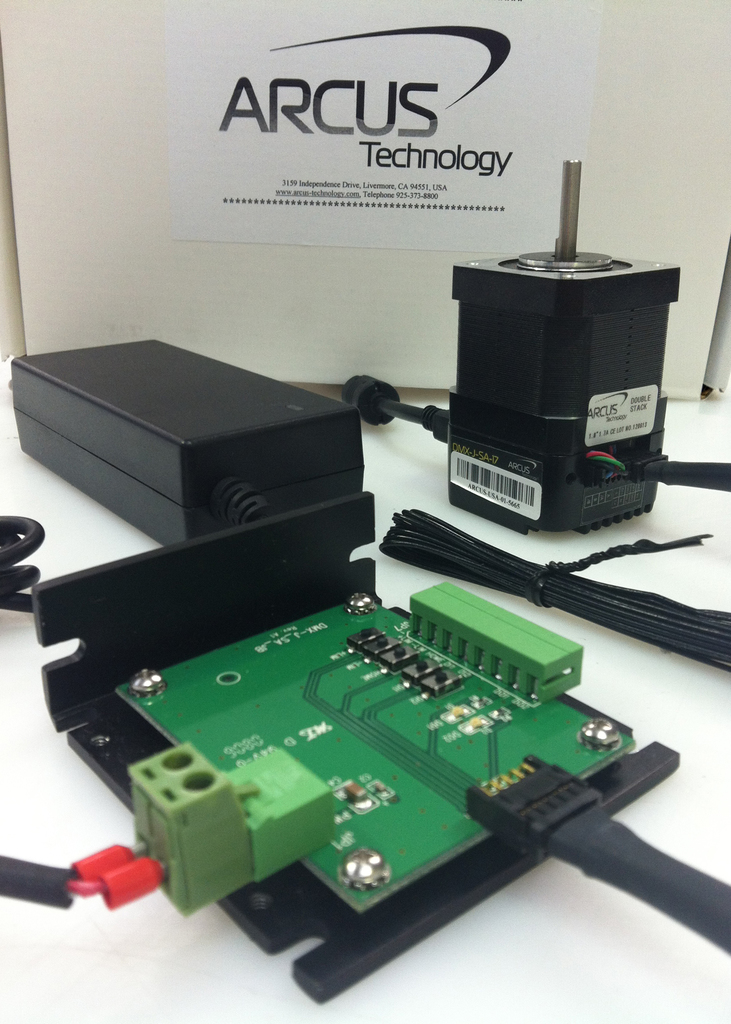 The convenient plug and play package has USB 2.0 connectivity and includes everything required to run and test a single axis motion system including a 24V, 3A power supply, a USB cable, programming and set-up software, and a junction board complete with LEDs, pushbuttons and screw terminals that interface with the DMX's complement of opto-isolated I/O (2 x inputs, 2 x outputs), and limit and home inputs.
The USB stepper motor evaluation kit is aimed at OEMs and machine builders wishing to assess the many benefits of Arcus' integrated motor technology; where users can minimise cabling and simplify machine layouts – lowering build costs and allowing faster machine development timescales.
OTHER ARTICLES IN THIS SECTION