ARTICLE
Heavy-duty backstop
25 February 2015
Renold Clutches & Couplingss' SH Series of Sprag Clutch Holdbacks with central torque arm are designed for arduous, heavy-duty applications such as inclined belt conveyors and bucket elevators where reverse running due to loss of drive could have catastrophic consequences. If drive is lost then the SH Sprag Clutch Holdback instantaneously prevents any runback.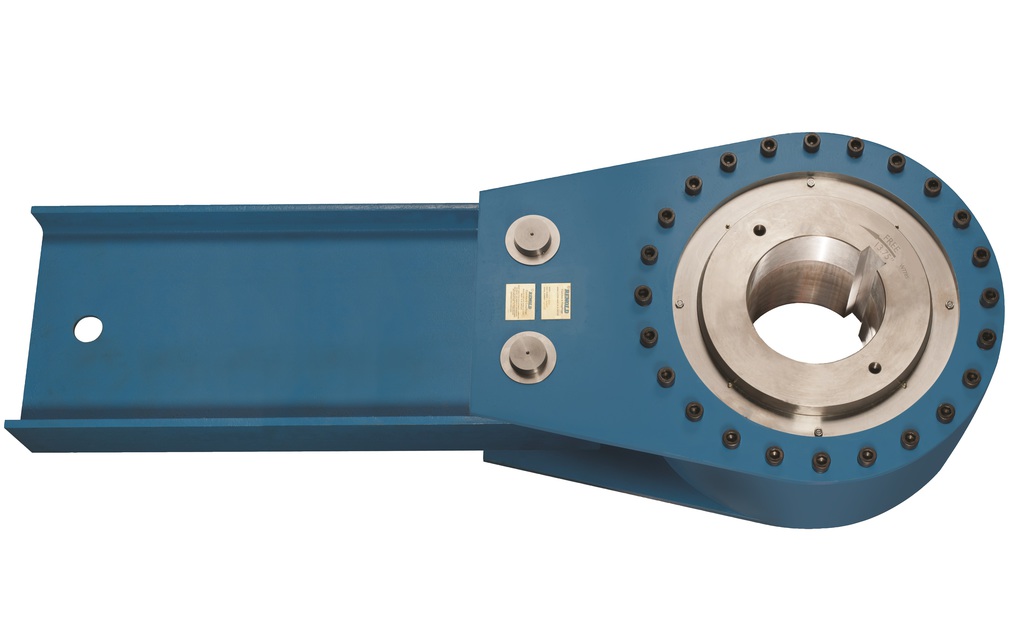 Inclined conveyors are commonly found at mines, quarries, cement and steel works. Most of them tend to be extremely long and the weight of material on them at any one time can be enormous. If the drive stalls and the conveyor back-drives then it will accelerate due to gravity until all the load on the conveyor has been dumped at the bottom.
If a fully loaded inclined conveyor runs backwards then it will tend to run much faster than it runs forward. This isn't a problem for the conveyor and the bearings but it can be catastrophic for the components on the other side of the gearbox. The out of control conveyor would drive the gearbox the wrong way, changing its speed reducing role to one of a speed amplifier.
This would overload the components in the drive train that would have been sized for normal operating conditions when the conveyor runs forward. If a fluid coupling is fitted, to provide a soft start for the conveyor, its aluminium casing would be put under massive centrifugal loads, sufficient to make the whole thing explode like a bomb, spreading shrapnel and hot hydraulic oil everywhere.
To prevent this from happening a Renold SH Sprag Clutch Holdback is positioned on the end of the conveyor headshaft. If the drive fails or is stopped when the conveyor is loaded the SH Sprag Clutch Holdback instantaneously prevents any runback. This is due to the high quality sprag elements of the clutch being in constant contact at all times with the inner and outer races of the clutch element of the holdback. It prevents damage to plant and equipment, the resultant downtime that would follow, and any potential accident risk to personnel.
Renold SH Sprag Clutch Holdbacks are suitable for applications such as inclined conveyors in mining, quarrying and aggregates, materials handling and on apron feeders in mining applications. The high quality components ensure long unit lifetime and low operating costs. Able to accommodate large bores, of up to 20 inches, the SH Sprag Clutch Holdbacks have a high torque capacity within a compact design. The dimensionally interchangeable one-piece central torque arm is designed for ease of replacement against other brands.
OTHER ARTICLES IN THIS SECTION