ARTICLE
Intelligent brake control
19 October 2015
mayr power transmission's new, intelligent brake control module – ROBA-brake-checker – is not only able to energise brakes, but can also monitor them without the use of sensors.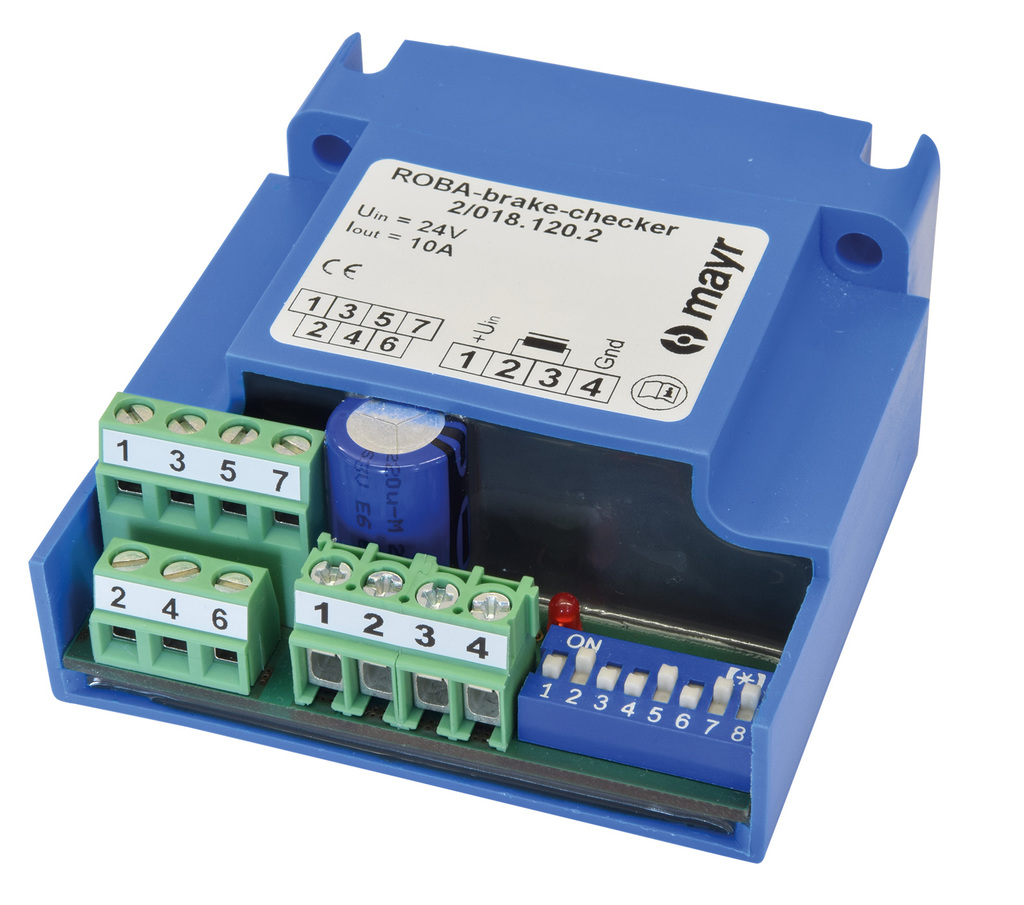 The module recognises the switching condition of the actuator and the wear on the brake linings, and thus detects safety-critical conditions prior to their occurrence. Any changes in the braking torque can thus be instantly detected and countermeasures initiated – for maximum functional and operational safety.
Operating safety brakes at reduced power while simultaneously monitoring their switching condition, the module is designed for an input voltage of 24V or 48V DC, and can control brakes with a coil nominal current of 10 or 5A.
OTHER ARTICLES IN THIS SECTION