ARTICLE
Cost-effective protection for smaller machinery
20 March 2014
Addressing the need for cost-effective and compact machinery protection monitoring of smaller machinery operating on less critical applications, Sensonics has developed the DN26 G3 protection monitor.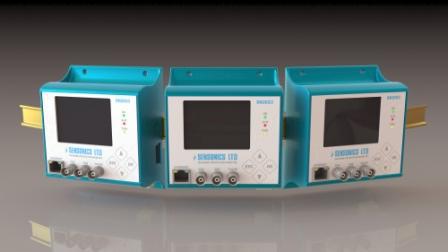 Protecting equipment such as, pumps, fans, motors, centrifuges, turbines, or any item of small to medium industrial machinery, the high-performance Din rail mountable unit is capable of monitoring two channels of bearing vibration, shaft vibration, or shaft position and offers fully programmable signal conditioning with a range of measurement algorithms and sensor options.
In addition the DN26 G3 offers a dedicated speed monitor channel which can also be utilised as a phase reference for harmonic analysis of the vibration signals. The unit is designed for optimum flexibility; as a universal module (single hardware platform) it is field upgradable and can be programmed for any of the measurement options detailed above. It is available with mains or +24V power supply options.
OTHER ARTICLES IN THIS SECTION