Moving coil actuators
01 January 2017
At the Engineering Design Show LG Motion showcased were examples of the motion control products designed and manufactured by the company as well as one of the latest technologies manufactured by one of LG Motions partners, SMAC.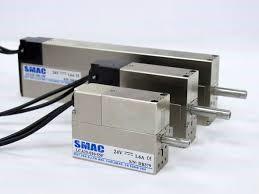 The moving coil actuator developed by SMAC allows the client to measure, test and verify with a single unit, simplifying the process, reducing components required and saving time.
A particular advantage of this unit is the patented "soft land" feature which gives extremely accurate sensing of product location or dimensions. The soft-land is a routine which allows the actuator rod or gripper jaw to land on the surface of a component with a low programmed force. This is particularly useful for handling delicate or high value components.
OTHER ARTICLES IN THIS SECTION